Emissions Intact vs Delete Tuning
You can no longer legally "delete" or remove your emissions system in the US, and as a result, we only tune diesel pickup trucks with emissions equipment-friendly calibrations. We do not sell or support delete tunes. Our emissions intact tuning and other companies' delete tuning will achieve similar if not the same horsepower and torque gains. If you are looking to have a more responsive, more fun-to-drive diesel pickup truck consider emissions-equipped tuning.
What's 50 State Tuning Then?
For decades, California has traditionally set the standard for emissions regulations in the US. Other states have slowly adopted this standard, and to be sure your vehicle is in compliance with any state regulations as they change, you can purchase a "50 State Legal" tune. Furthermore, the 50 State Tuning is legal to sell and use in California and other states with strict emissions standards.
What is a CARB EO Number?
A CARB EO Number (Executive Order) is issued by the California Air Resource Board after rigorous testing of an aftermarket automotive product has proven that said modification will not negatively impact the emissions output of a vehicle.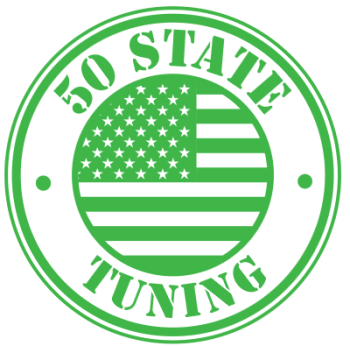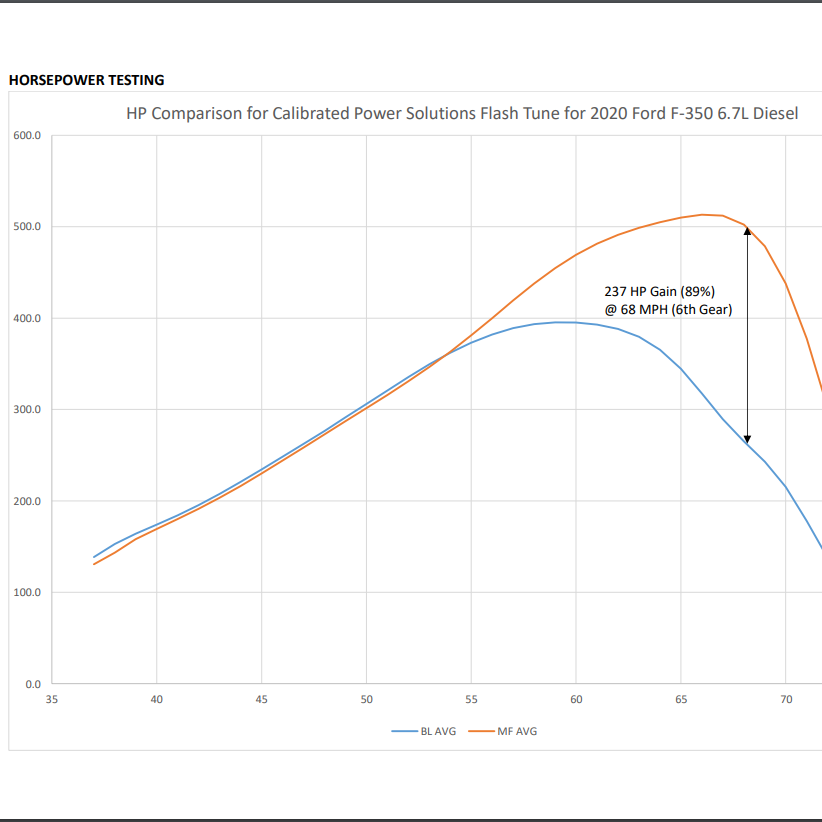 What States other than CA follow CARB standards?
California, Connecticut, Colorado, Delaware, Maine, Maryland, Massachusetts, New Jersey, New Mexico, New York, Oregon, Pennsylvania, Rhode Island, Vermont, Washington, and Washington D.C. have all adopted CARB Standards as of September of 2021.
Can I drive in a CARB state if I don't live there?
Technically, no. If you live in a state that does not follow the CARB standard, and you drive into a CARB standard state, you could be fined if inspected. While this is extremely rare, it is possible.
How do 50 State Legal tunes differ?
Power Levels and other benefits are most often identical between 50 State Legal and Emissions Intact. 50 State Legal custom tuning is currently available for trucks without modified injectors, aftermarket high-pressure pumps, or other modifications that would impact emissions output. Certain tuning platforms and hardware have not been not yet been issued an EO number by CARB. Some Switch on the Fly options, such as LML, are not able to be CARB certified due to the power level switching method interfering with readiness monitor checks.
Who should buy 50 State Legal Tuning?
People who live in (or regularly drive in) California, Ontario, or any other state that has adopted CARB standards. Those who want to be compliant with the highest emissions standards in the country even if their state has not yet adopted them. Anyone wanting more power from tuning but does not plan on ever upgrading other components such as injectors, turbos and other parts.
Leaders in 50 State Legal Tuning
Designing, testing, applying, and receiving CARB approval is costly and time-consuming. Calibrated Power Solutions are leaders in 50 State tuning because we've monitored the effects of our tuning on our trucks over many years. Our custom tuning has a proven track record of success. You won't have to sacrifice reliability or increase your emissions output. For more than a decade customers like you have trusted us to provide more power, better performance, and enhance your driving experience. Our 50 State Legal custom tuning will give you the tuning you want while complying with federal and state emissions guidelines.