Why Upgrade Injectors vs Replace?
Most of our customers choose to upgrade their factory injectors when they have failed. Some upgrade as part of an overall plan to increase power and performance from their truck.
More Power
We sell injector sets with gaskets and accessories with 30%, 45% or 60% over stock fuel injection levels. If you are upgrading your turbo, fuel pumps, or upgrading to a built transmission, more power from your injectors will realize the full power of these modifications. You will need to re-tune after each modification. While higher power levels are available the market, most do not meet EPA standards. Certain states such as California do not permit higher power injectors in their emission standards.
More Reliability
The quality and reliability of the upgraded injectors are the best in the market. Testing, testing, and more testing is key with the reliability of replacement injectors. Every set of diesel injectors we sell come with balance sheets for the set, showing a much tighter tolerance than even OEM standards. You're not just buying injectors, you're installing peace of mind.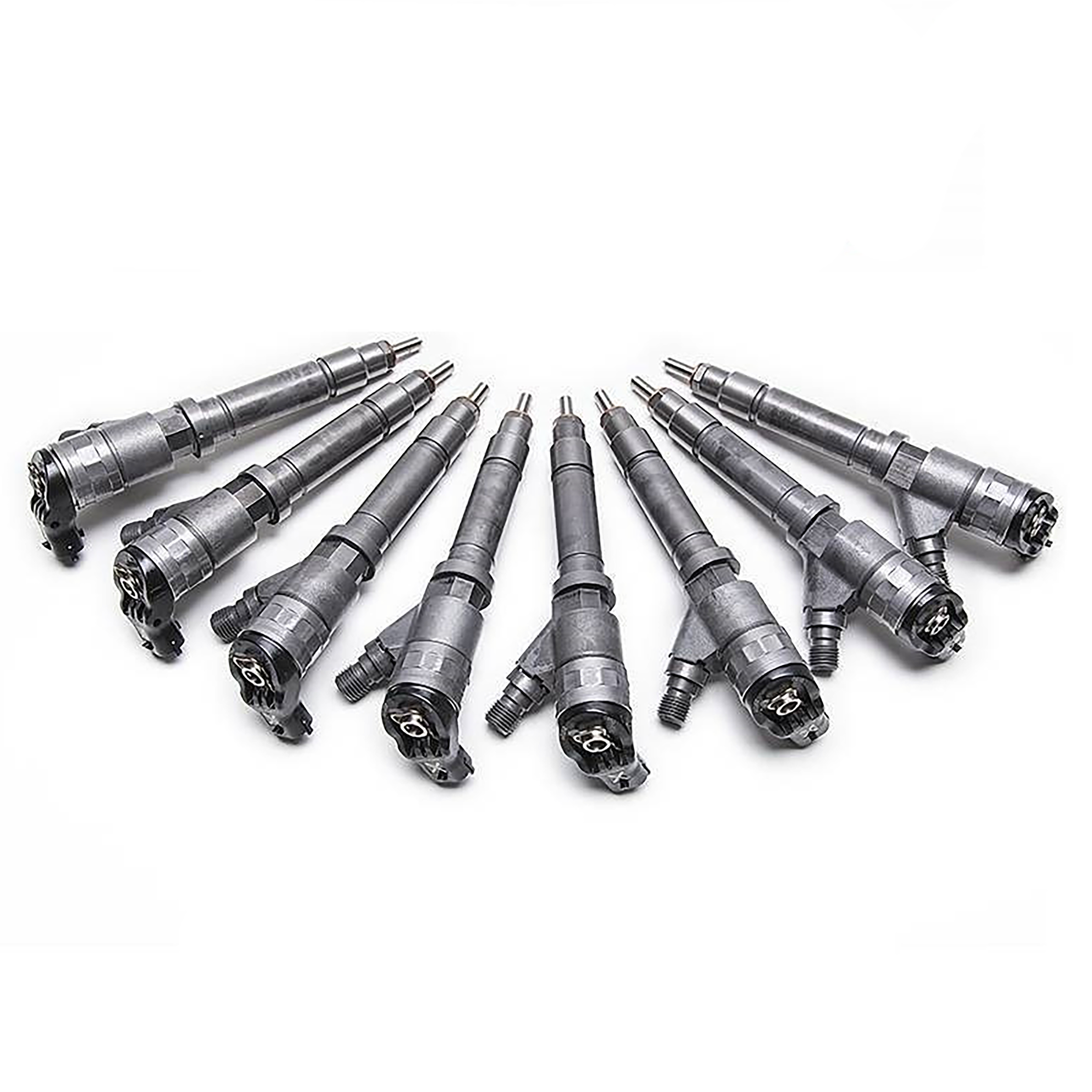 Why Bosch Exergy Injectors vs Stock?
We only sell Exergy Performance injectors because they have proven to be made with the best workmanship, attention to detail, and the most thoroughly tested. If you're going to bother upgrading your injectors, we've simply found Exergy Performance to be the best.
Have More Questions? We've Got Answers.
Call Us weekdays from 8am til 6pm. We're happy to answer all your questions and explain how our injectors work.